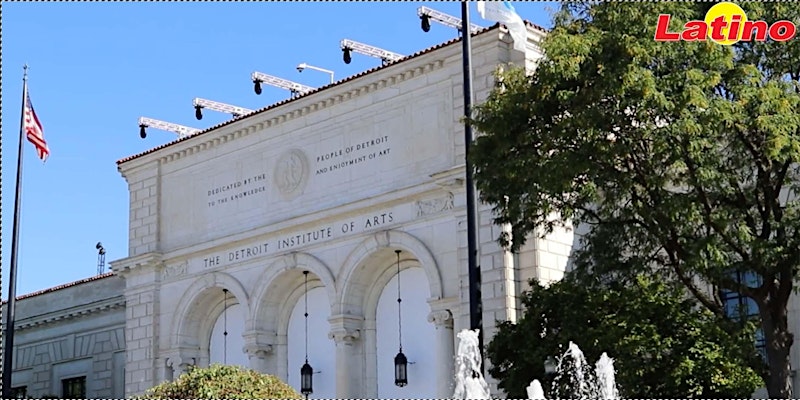 The Small Business Ethnic and Minority Media Appreciation Dinner on Wednesday, September 7th, 2022 brought together micro-business owners, Black and Brown community leaders and our Metro Detroit ethnic press together to network and celebrate at one of the most prestigious locations in the midwest, the Detroit Institute of Arts.
Our MC and one of our sponsors was the esteemed Mark Lee from The Lee Group, "It was an honor and privilege to MC and speak at this wonderful event honoring outstanding entrepreneurs. It was a celebration recognizing those truly making a difference."
My favorite part of the evening was helping entrepreneurs to connect to one another and with media and government leaders. The cocktail hour in the Diego Rivera Court at the DIA was the perfect backdrop to weave relationships. It is not everyday that a taquero, a barber, a realtor, a contractor, and a cleaning company get to network with leaders in banking and government. Introducing some of our Business Alianzas clients to Lt. Governor Garlin Gilchrist II was the highlight of the night for me!
---
We are thrilled that the Puente Team was able to support the Small Business Ethnic and Minority Media Appreciation Dinner. Our original role was to ensure that there would be a diverse group of entrepreneurs invited, once again providing equitable opportunities for our clients and our community. This gala was by invitation only and we carefully curated the guest list and speakers with leaders in government, education, banking, real estate, and of course small business. Typically these types of events are primarily attended by corporate and nonprofit leaders, we intentionally kept our focus on our mom and pop businesses.
Successful Entrepreneurs, Start-Ups, Great Friends, Incredible Memories!
see the photo gallery below
Grateful for the Latino-Puente Team for their incredible work in organizing every detail of this event.
Left to Right:
Cintia Alejandra Mora
Claudia Rivera
Bridget Espinosa
Yazmin Payan Sanchez
---
Special thanks to our Sponsors:
Yolanda Serra, Comerica Bank
Sherri Saad, Remax Leading Edge
Joe Gappy, Prince Valley Supermarket
The Puente Cultural Integration Team
Stephanie Coney, London Insurance
Maria Holmes & Shannon Dulin, Comcast
David Orozco, Beast Construction
Wicho & Nancy Diaz, El Parian Restaurant Group
Ada Cepeda, Fifth Third Bank
Mark Lee, The LEE Group